Serving Industries:
Make Our Expertise Your Advantage
Our 30 years of experience serving clients across a variety of industries makes ARCOA the first choice to guard your business against risk and achieve maximum value on your end-of-use IT equipment. We offer a superior blend of the power, scope, and leverage of a large solutions provider with the flexibility and customer-focused nature of a smaller company. We support and drive savings for clients while simultaneously customizing services and processes to meet a wide range of industry requirements.
Businesses Rely On ARCOA For Data Security And Value Recovery
Below are just some of the industries we serve.
ARCOA safeguards patients' personal information in accordance with HIPAA and HITECH standards. We provide a secure chain of custody of equipment, onsite and offsite data destruction, audited processes, and individual tracking of assets.

ARCOA's FERPA- and PPRA-compliant, single-source solution for schools protects data for your institution and maximizes the value of your IT assets, allowing you to focus on your educational mission.

For over 30 years, we've worked in financial and leasing segments, establishing solutions to effectively manage the disposition and value recovery of assets while rigorously testing every asset and part that we sell.

We help manage ongoing data center technology shifts, including decommissioning older equipment, bulk on-site data destruction services, and complete resell and recycling services for retired data center equipment.

With years of experience in local, state, and federal government, data security is our top priority when destroying sensitive products. That means adhering to NIST800-88 standards while meeting an agency's individual needs.

Focusing on reputation and confidentiality, we ensure that data on end-of-life devices is completely eliminated to legally comply with FTC and FACTA guidelines.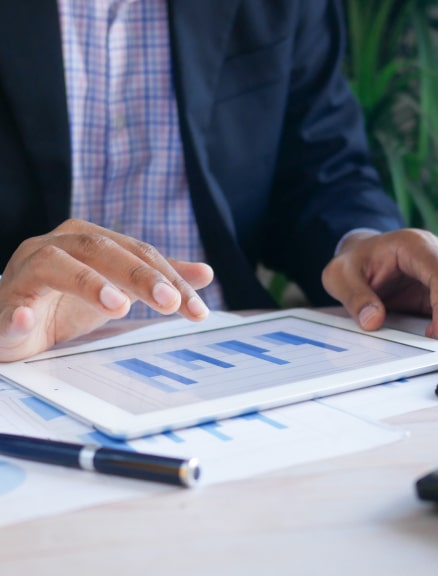 Our Job Is To Make Your Job Easier
We know you're busy and IT Asset Disposition (ITAD) may not be top of mind, but that means all that residual value in your retired IT assets is sitting idle. At ARCOA, we take the essential task of ITAD off your plate. Our certified processes ensure that your business is secure with guaranteed data destruction, maximized value recovery, and compliance with the varied and complicated rules and regulations.
SOME OF THE PEOPLE WE WORK WITH THROUGHOUT INDUSTRIES INCLUDE:
Chief Information Officer
Chief Technology Officer
Asset Manager
Facility Manager
IT Director
Electronics Recycling As A Service
Why VARS & MSPs Partner with ARCOA
Whether you are a Value-Added Reseller or Managed Service Provider, ARCOA makes it easy and profitable for you to offer Electronics Recycling as a Service (ERaaS). Electronics recycling is an important part of the IT asset lifecycle, but it can be overwhelming with all you already do, varying state regulations, and the limited resources at hand. That's where ARCOA comes in.
When you partner with ARCOA, you get all the benefits of a big company without any of the capital investment. We've been doing this since 1989 and have the expertise, certifications, and nationwide resources to get the most for all your clients' retired IT assets. Plus, positioning your clients as environmental stewards not only elevates their appeal to consumers, but it also meets government requirements and avoids fines.
Expand your reach. Increase your revenue.
Make electronics recycling part of your service offerings and you'll bring big benefits to your clients, the environment, and your business. ARCOA makes it easy.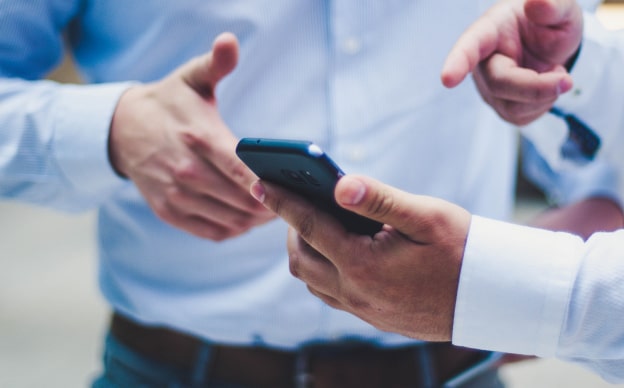 Featured Blog
Effective IT Asset Management In The Total Lifecycle Cost Analysis
Businesses today face numerous options and decisions in the acquisition phase of their IT assets' lifecycle. Myriad factors such as business requirements, the decision to lease or buy, support costs and budgetary constraints all impact a business' decision whether to extend or shrink their overall IT refresh cycle. Effective IT asset management is often an…
LET'S GET STARTED
Ready to put your retired IT assets to work for your business? Contact us to get the conversation started or request a quote. ARCOA has all the solutions you need to turn old IT assets into new revenue.
Talk to an Expert