ELECTRONICS RECYCLING:
RECOVERING RENEWABLE RESOURCES. PROTECTING THE ENVIRONMENT.
ARCOA is an industry leader in the recycling and processing of electronics scrap and precious metals. Our certified processes are environmentally friendly, and our experience and resources work in your favor. We provide a path for recyclables where others see no value.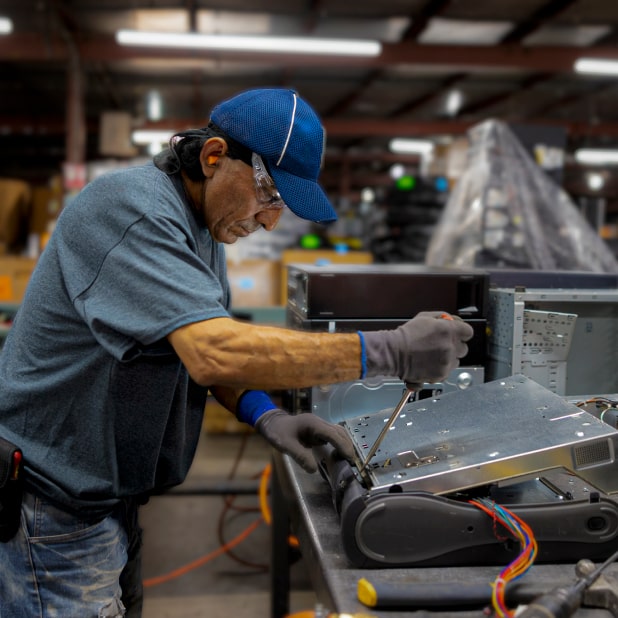 Certified Recycling
As an e-Stewards®, ISO 14001:2015, NAID AAA, and RIOS certified electronics recycler, we can assure you that all of our material processing is done in a safe and environmentally responsible manner. For descriptions of each of these certifications, go to our About page.
Discover More About Us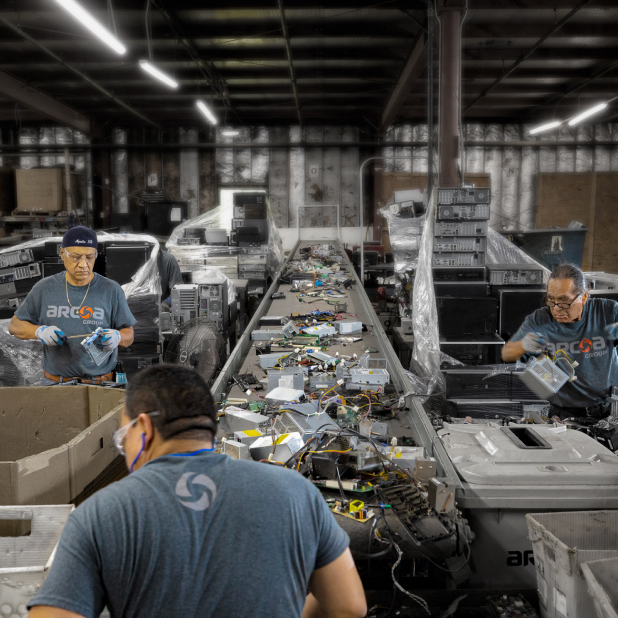 Value Recovery
We've built a robust de-manufacturing process to offer additional options for value recovery by disassembling equipment to supply high-quality recycled materials, which is essential to the manufacturing of new products.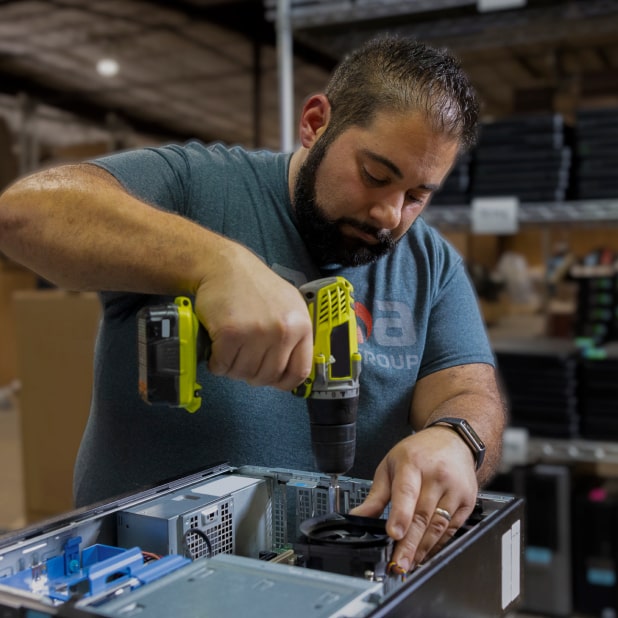 Product Destruction
Our audited processes guarantee 100% product destruction within secure, certified facilities.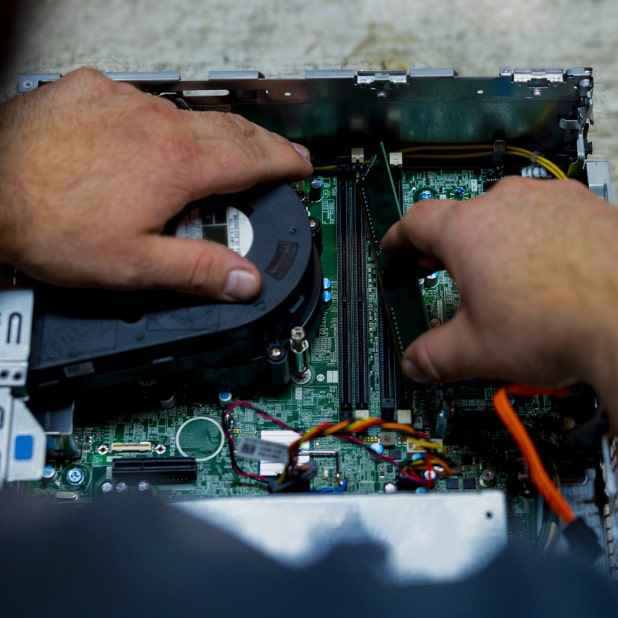 Brand Protection
We wipe all evidence of your brand—both in your data and on your equipment—so that no trace of your business remains.
Featured Blog
Data Breaches And The Importance Of Picking The Right E-Waste Recycler
In the course of regular business, companies tend to generate surplus electronics and e-waste as a byproduct of doing business. But disposing of these assets safely and responsibly can be a challenge. Not only may electronic waste contain chemicals that are harmful to the environment, but it may also store sensitive data that business is…
LET'S GET STARTED
Ready to put your retired IT assets to work for your business? Contact us to get the conversation started or request a quote. ARCOA has all the solutions you need to turn old IT assets into new revenue.
Talk to an Expert